Last Friday we pulled off a SECRET FUNDRAISER for Vancouver's beloved artist Cassidy Waring Music at Spade Vancouver !! Jenn River planted this beautiful seed feeling a deep need to help Cassidy finance the recording of her raw, sincere, heartfelt songs. Root Dwellers feeling that this seed needed a place to grow into something real and magical offered up our listening room and reached out to Cassidy's artist friends.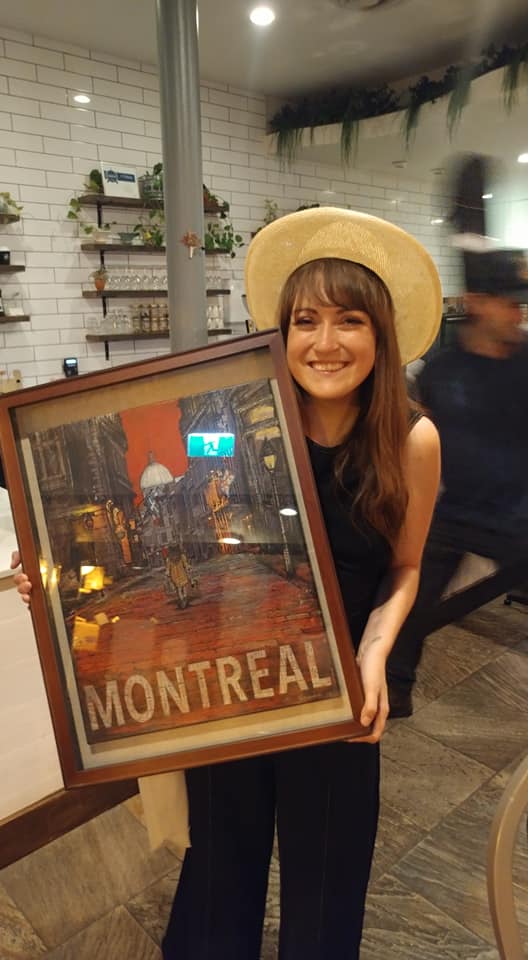 EVERYBODY said yes to performing and donating $20 each to this worthy cause. We ended up with 12 amazing artists! On the night of this special evening of community and song, in a packed room of friends, it was revealed to Cassidy that our "Dwell in the Roots of music and community" was actually a fundraiser for her. Cassidy was completely floored by the generosity of her friends and our community. Artists performances raised the roof til 1am with Nicola Kill hosting the entire event with massive heart and humour.
A breath-taking piece of art was created especially for Cassidy and donated by mixed media artist Sally Vanin. (photos and how to purchase prints of artwork in next post). Another stunning work of art by Lindalouise Greig was embroidered onto one of Cassidy's special tote bags "Vulnerability is sexy" and auctioned for $50.
This was an absolutely unforgettable, memorable night that raised approx $1300. WE LOVE YOU Cassidy. Your music needs to be heard and needs to travel beyond our community. You give us so much of your heart. Your soul filled, hard truths make many of us feel that we are not alone💗💗
✨Root Dwellers is committed to hosting more fundraising events for artists in need and other worthy causes. Connect with us if you know an artist we can fundraise for!
Thanks so much to photographer Matt Taylor, sound engineer Mateos Burnhamos who donated their time, to the staff at Spade Vancouver for being amazing and to all the artists;
1. Cassidy Waring
2. Brian O'Brien
3. Wesley Attew & @Elle Wolf of Howl Two
4. Vanessa Panton
5. Drew Temple
6. Kyle Vaughan w/ Chelsea Kathleen
7. Real Ponchos
8. Elliott Slinn
9. Sam Balson
10. Winter Youth
11. @the tired sunday choir