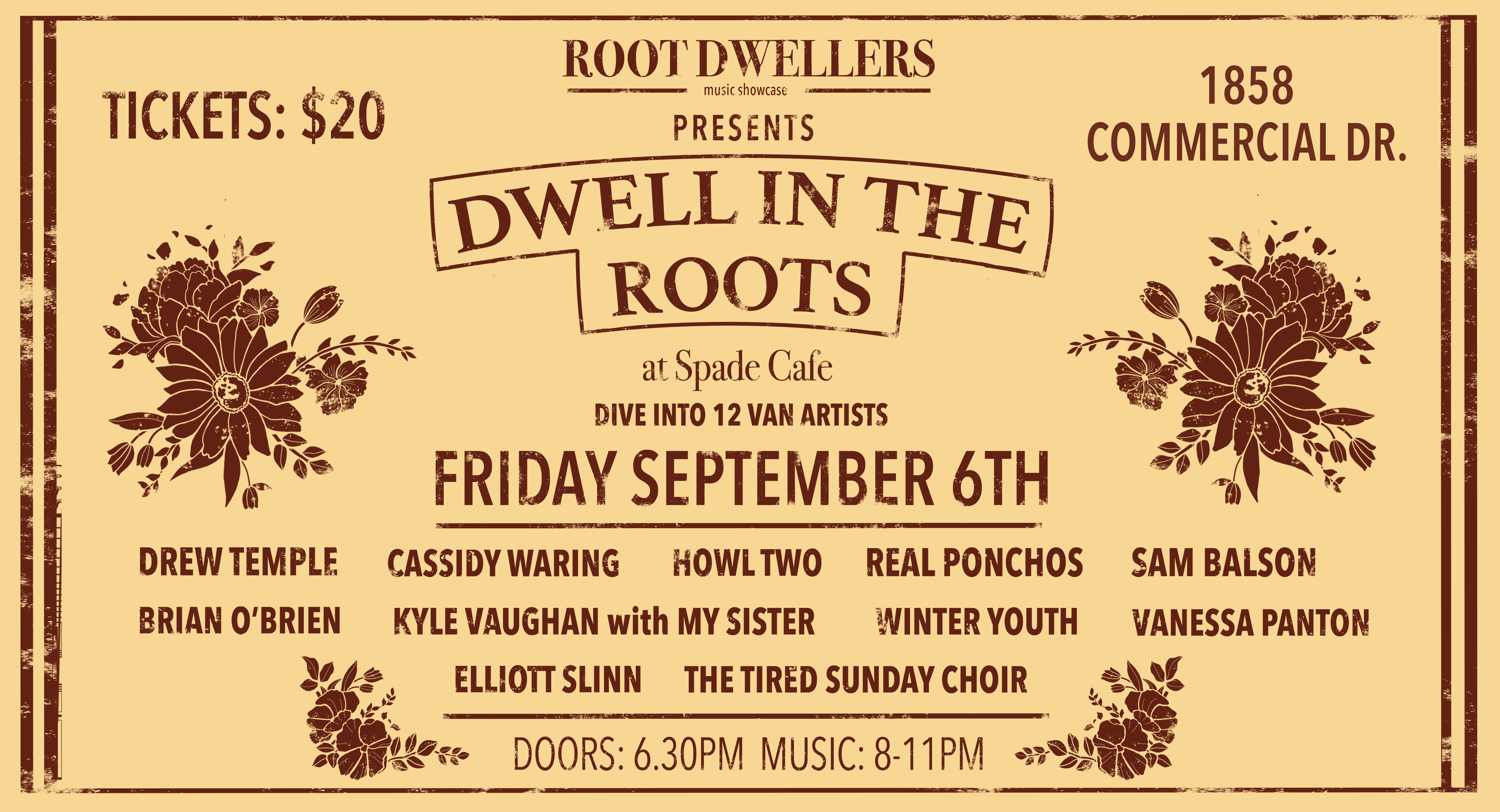 Written by Lindalouise Greig.
Cassidy Waring is held in high regard in the Vancouver and BC music community. She's the Kevin Bacon of the music scene, that is to say you will not find a musician who isn't connected to Cassidy. The room at Rootdwellers reflected this with a myriad of emerging artists to highly established Canadian artists coming out in force to support her secret fundraiser "Dwell in the Roots". How did we manage to keep that a secret!
Cassidy's warmth transcends throughout the community and she is known as an artist who undoubtedly speaks from the heart and experience, one of a kind.
Alongside her music her project "Rad Empathy" is the foundation to cut the small talk and allow ourselves to open up, talk more and connect to the deeper issues that face the artistic and wider community in wellness and mental health.
Rootdwellers was proud to curate and call on twelve artists and friends connected to Cassidy who selflessly donated their time. All ticket proceeds from the event would be donated directly to Cassidy to fund her next steps of her music journey.
The night was one of community reflected in the attentive audience and outpouring of support for local talent.
A shell shocked Cassidy was overwhelmed by the generosity and Rootdwellers was proud to be able to help raise $1200 for this artist, who has supported our platform as both an alumni and an advocate for our intimate listening room.
We hope this is only the beginning of supporting local artists...
Special thanks to Artist, Sally Vanin, who donated ten limited prints for sale of her original created work inspired by Cassidy's song "Montreal" the painting kindly gifted to Cassidy herself. Embroidery artist Lilou Luxe donated a special edition hand embroidered and embellished tote bag from Cassidy's Rad Empathy project.
The team at Rootdwellers would like to extend our heartfelt thanks to all the artists who selflessly gave their time to play this special event, we and Cassidy are so grateful for your support. As always thanks to our hosts Spade Cafe who provide the gorgeous space we've come to call
home.
We'd love to have you at our next event.
Get tickets to our next show here...