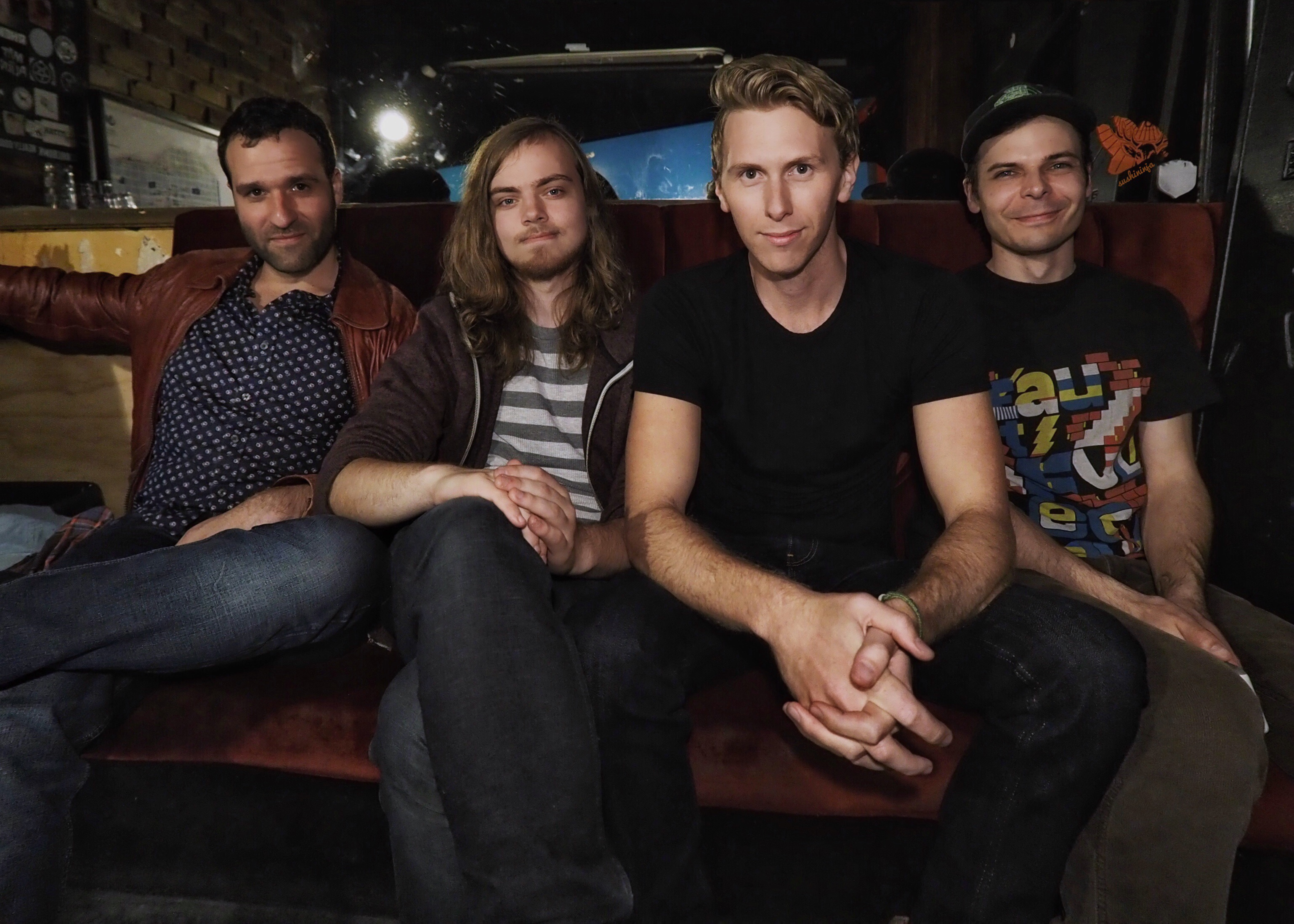 Colour Tongues, (spelled the Anzo-Canadian way), is a four-piece Progressive Indie Rock band based out of Vancouver, Canada.  Formed by Brisbane-born frontman James Challis and Winnipeg-native bass player Dan Lavergne in 2017, the group was later joined by aspiring virtuoso Graeme Meekison on guitar, and Toronto-born drummer Dave Taylor in 2018.  Since that time the band has emerged with a distinct sound that blends the complexities of math rock with the accessibility of indie, with comps including The Killers, Foals, Brontide, Minus the Bear, and This Town Needs Guns.
Colour Tongues gives audiences waves of head-bobbing, body-moving energy you can't help but dance too, and delivers lyrics that are both heart-warming and heart breaking. 
After releasing their debut EP in December 2017 Colour Tongues charted to #4 on CFMU-FM in Hamilton, ON and #2 on CILU-FM in Thunder Bay, ON, as well as making Earshot Magazine's National Top 50 (#48) in February 2018.
Colour Tongues has been listed in Vancouver's Daily Hive as one of the Top 10 concerts to see in Vancouver alongside the likes of Lorde and Santana, with their live shows being described by Beatroute BC as "playful with dynamics, fast in their execution and with a fresh progressive sound".  
With two completed tours across BC and Alberta, the band is planning a National Canadian tour, with possible stints in Australia and the US.  In the meantime, they will continue to produce, record, release and tour new music for Canadian and international audiences.
Related Links
---
Tagged as: